FILIPINO GOLDEN AGE SUPER-HEROES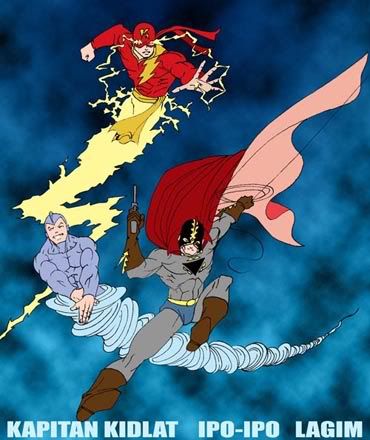 something i did, a few days ago....
Three of Philippines Golden Age Super-heroes!
Kapitan Kidlat created by Leonardo P. Abutin as a radio serial in 1950's. (80's movie look, i love this costume, very pinoy)
Ipo-Ipo created by Lib Abrena and OS del Rosario, April 1947 in "Magasin ng Pagsilang"
Lagim created by Cris CaGuintan,September 17, 1949 in Pilipino Komiks #60