KOMIKON!!!
Wow! that was fun, hope there's another one next year. will talk more when i am able to transfer the pics from my phone (need to borrow blue tooth for pc he he).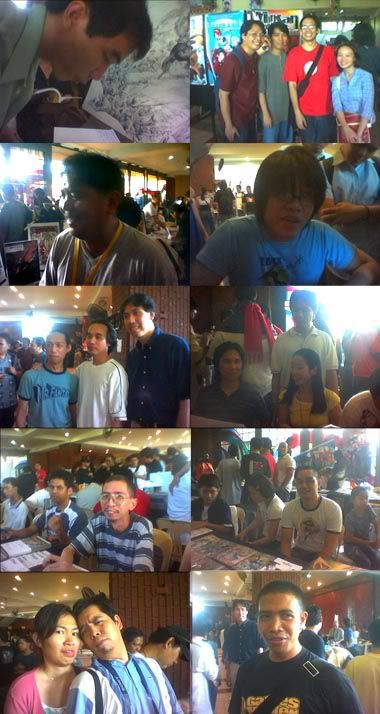 from top:
[wilson tortosa] [gilbert monsanto, ner p, leonard banaag, and leo's friend]
[gerry alanguilan] [leinil yu]
[edgar tadeo, carlo pagulayan, jay anacleto] [mico suayan, jac ting lim, jonas san diego]
[ka-jo baldisimo, david hontiveros] [reno maniquis]
[tobie abad and friend] [judd abinuman]
wow, so few, thought i had more. my mistake, cause i enjoyed roaming around and was only able to take pictures late in the afternoon. a lot had left already. oh well, remember not to make the same mistake again, he he he.
and after a long wait in line, finally nailed neil to draw a sanduguan character. so here it is